Paraffin Treatment
Paraffin wax treatments:


Medical specialists and the spa industry have endorsed paraffin therapy for its therapeutic properties. Physicians have long known that paraffin therapy is a veritable way to speed healing and soothe muscle and joint pain. In fact, the healing qualities of paraffin wax therapy have been known for centuries.
In modern times, paraffin therapy is quite common and widely used to aid in the treatment of conditions such as the following:
Arthritis
Bursitis
Eczema
Fibromyalgia
Fibrositis
Inflammation
Muscle Spasms
Overworked/Fatigued Muscles
Psoriasis
Scar Tissue
Stiff Joints
Tendonitis
Tennis Elbow
And more…
Paraffin therapy reduces pain and stiffness around joints by removing excess fluid from surrounding tissue while providing lubrication. Paraffin treatments are not recommended for people with the following conditions: Hypertension, Diabetes, Varicose Veins.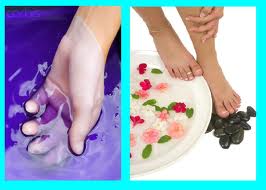 ---
Face Mask – 20 min: See Facials
Hands or Feet – 20 min: $45:00
Both – 45 min: $60.00
*PRICES SUBJECT TO CHANGE WITHOUT NOTICE